225 Stewart Road is a 40,000 square foot Mericle flex building that has been converted into office space, originally as a disaster recovery center for NatWest Bank.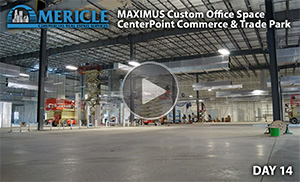 The building has up to 21,918 square feet of contiguous office space available including an 8,480 square foot fully furnished space in excellent condition.
Mericle will customize space in the building into a Class A office environment for your company. Mericle has converted numerous flex buildings into 100% office environments. A very good example of this is the conversion Mericle completed for Maximus, which is illustrated in this short video.